Today, 20-30% of total marketing budgets are spent on content, giving marketers a real opportunity to engage their customers and drive growth through content marketing. The NewsCred whitepaper provides a deep dive into case studies from fifteen Fortune 500 companies that get content right.
Source: Brands as Publishers: 15 Market Leaders That Get Content Right – Insights
Chapter 1: Tell a Story That Matters Ad campaigns come and go. Stories endure. Attract attention and build audience with content marketing that contributes
Be Useful
By delivering content that is customized, filtered, and relevant, brands have the opportunity to build trust and loyalty with their audiences. Doing this, however, is easier said than done. To start, put yourself in your audience's shoes. Ask yourself, What's in it for them? Why should they care? What are they looking for? What kind of information can you provide (best practices, case studies, thought leadership, tips and tricks) that will make their lives easier and better?
"Brand awareness and sales are achieved not through traditional advertising, but by developing brand-relevant programs that help users accomplish the task at hand." – Aaron Shapiro, author of Users, Not Customers: Who Really Determines the Success of Your Business.
Mint.com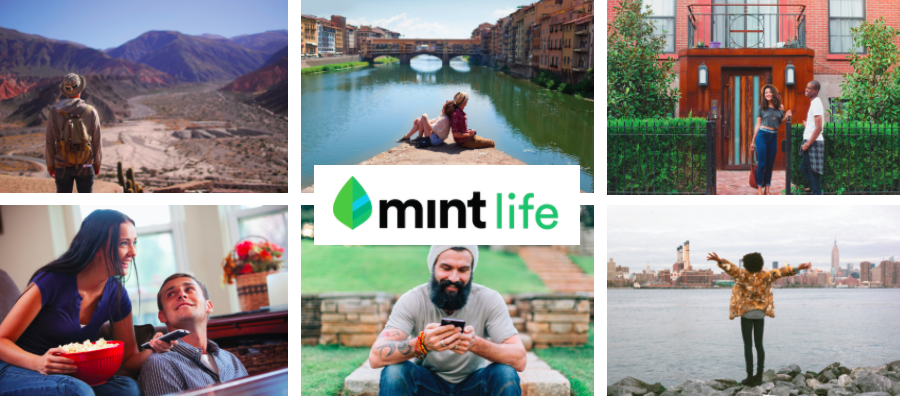 Images: Mint Life Blog
Mint.com provides a way for consumers to track their finances – across savings and checking accounts; credit cards; investments; and home, college and vehicle loans—in a user-friendly web application. In addition to providing insight into spending patterns, Mint delivers bill reminders, alerts and suggestions for saving money. But what really sets Mint apart and helped them acquire 1.5M users?
Their blog. In the early days of the start up, Noah Kagan, co-founder of Mint, focused on building out a unique personal finance blog that spoke to a young professional crowd that he felt was being neglected. The MintLife Blog features updated information about everything from office organization to improving your home's curb appeal from credit expert John Ulzheimer, consumer advocate Christopher Elliott, and personal finance commentator Beth Kobliner. Attracting 300,000 visitors a month, MintLife became a regular presence on Digg and Reddit, and garnered a social following of 200k on Facebook and another 200k on Twitter.
Using analytics, Mint took a deeper dive into their content. Tracking conversions, conducting A/B tests around messaging and analyzing successful posts, they learned how their audience was interacting with their content and what methods were most successful. insight into their customers' behavior patterns— allowing them to continually refine their content strategy to make it even more targeted, more relevant and more useful.

Talk About Product Not People
In spite of boundless technology, most people still turn to friends when navigating purchases. It's simple: people buy from people. In fact, according to Mintel's American Lifestyle 2015 report, 70% of U.S. consumers consult friends and family before purchasing. Brands that use relevant, quality content to champion their customers' (and their company's) culture stand out from the rest.
RedBull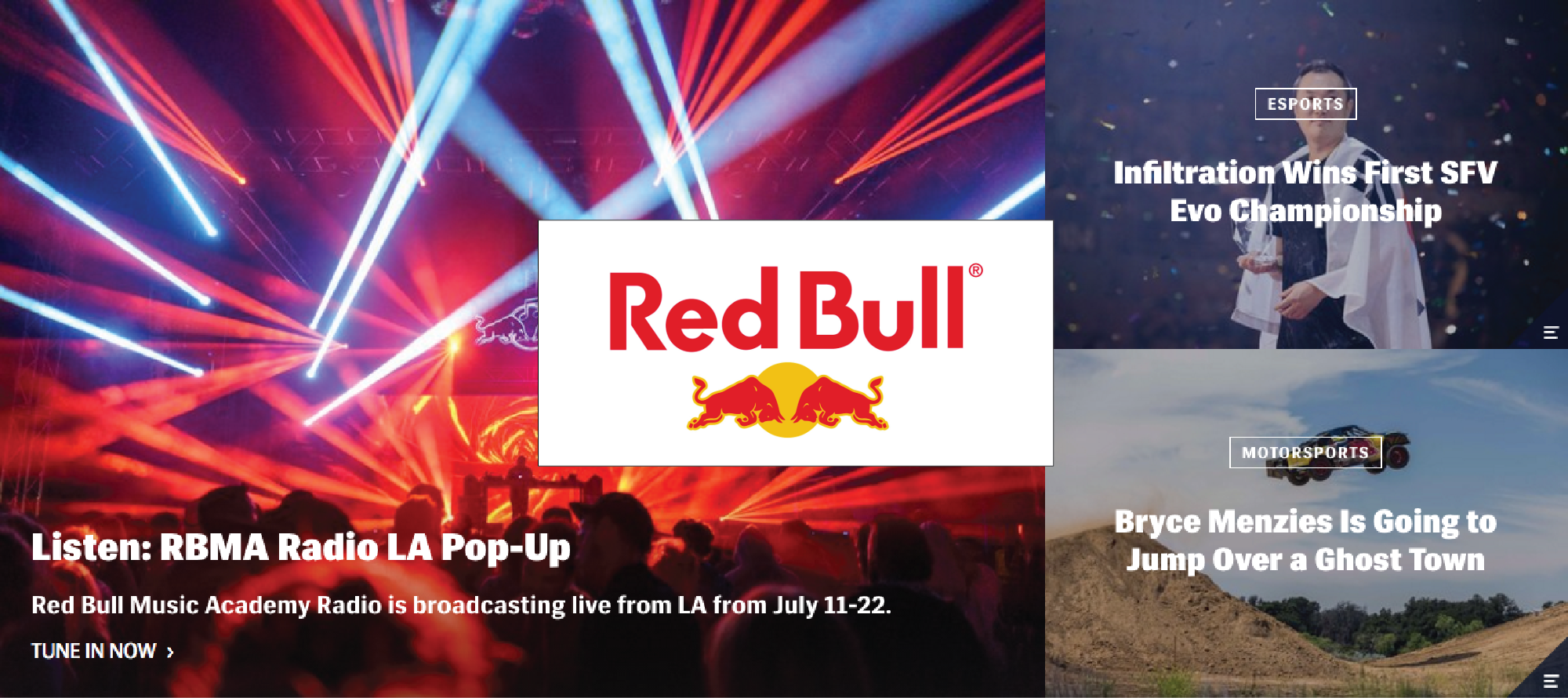 Images: Redbull
Red Bull, an energy-drink producer that logged revenue of $7.9 billion ≈ net worth of Rupert Murdoch, media mogul, 2011
≈ cost of 2011 Hurricane Irene
≈ Domestic box office gross, 2011
" data-evernote-id="224″>[≈ net worth of Steve Jobs, founder of Apple, 2011] in 2016, doesn't talk about their products across their award-winning website. Instead, the company's strategy is centered on what they call "playground content." Red Bull hires bloggers to attend events, record the pulse of the community, and write stories about life behind-the-scenes, complete with late – night gatherings at the ski lodge, underground music and fashion, and trips to Austin tattoo parlors. Rather than focusing on the beverage itself, Red Bull's "playground content" tells the story of the people: from multimedia coverage of global BMX, skateboarding, and motocross competitions, to in-depth interviews with influential musicians like DJ Yoda, Erykah, Badu and the members of Phoenix.
Write Stories, Not Sales Pitches
With millions of websites, blogs, TV shows and apps competing for the attention of users, it's critical that you write content that grabs people's attention. The stories that endure—The Catcher in the Rye, The Lord of The Rings, To Kill A Mockingbird—create a universe within themselves through plot, vivid details, and compelling characters. But telling a great story doesn't mean agonizing over a keyboard. Instead, strive to create content that is original, fresh and never afraid to go exploring.
Intel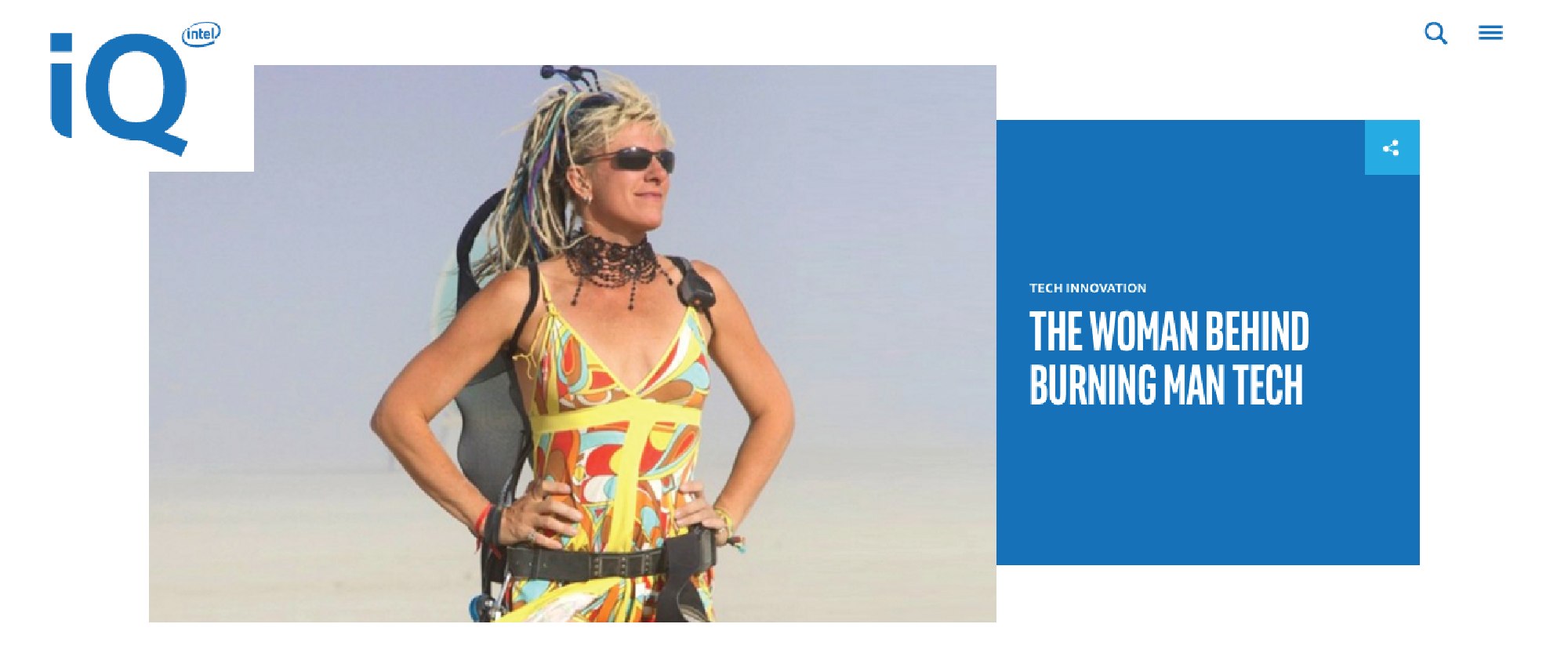 Image: iQ by Intel
In the tech world, it's the glossy customer-facing companies—Apple, Google, or Instagram—that steal headlines. In this matrix, the stable and steady brands that power the world's electronics often go overlooked.
Determined to buck this trend, Intel, the $54B ≈ US states' debt, 2011
≈ Worldwide video game industry, 2011
≈ all real estate in Bronx, NYC, 2010
≈ net worth of Bill Gates, 2011
" data-evernote-id="236″>[≈ net worth of Warren Buffett, 2011] semiconductor chipcompany, launched iQ by Intel in May. With the site, a publishing platform curated by the company's researchers and engineers, Intel hopes to "connect with a younger audience and tell them the bigger story of who we are as a brand," according to editor-in-chief Bryan Rhoads. "Many of them don't know, so we need to tell them the story of Intel that is beyond PCs and beyond processors."
The site, organized in a Flipboard-like magazine, features original content and aggregated news stories from sites like The Guardian, paidContent, and Mashable. What sets iQ by Intel apart is its approach to curation. Specifically, the site puts curatorial control in the hands of the company's 100,100 employees. By passing on ownership, the site functions as a true expression of the company's collective voice, proving once again that telling a great story doesn't require a pen.
Chapter 2: Think of Content as Commerce
As the line between brands and publishers becomes increasingly blurred, so does the line between content and commerce. Fashion editors are taking positions at leading e-commerce sites and traditional publishers are now introducing flash sales, local deals, and e-shops. Consumers are also getting smarter about how they spend their time and money, expecting retailers to present them not just with a product to purchase but with an entire lifestyle to go along with it.
Break Down Barriers to Entry
With the proliferation of the Internet, the relationships between online retailer, digital publishers and consumers have drastically changed. Brands no longer need to invest solely in print advertising to make their voices heard. Instead, brands are finding creative ways to capture consumers with their own editorial content. For example, the advertising effectiveness company Flite partnered with MovieConnect to allow users to watch movie trailers and buy movie tickets within the confines of a banner ad. Best Buy created On, a digital magalog with editorial content and advertisements from other brands. Thrillist, an event recommendation site, has pioneered the very concept of "content as commerce" with e-mail newsletters that curate the best of men's culture while also promoting their commerce site, JackThreads. So what's the trend? Brands are breaking down barriers to entry, using editorial content to connect directly with consumers.
Tasty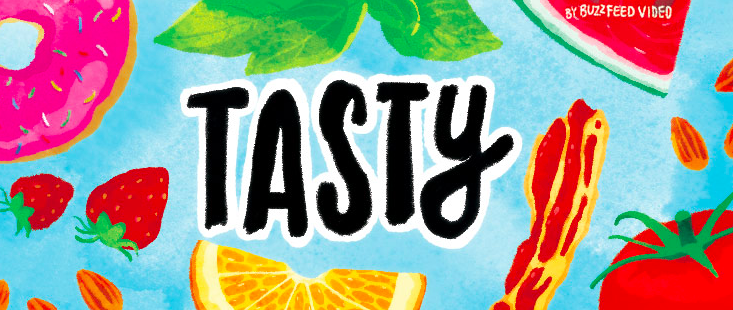 Image: Buzzfeed Tasty Videos
Since its inception in July 2015, Tasty, the Buzzfeed owned cooking channel has amassed a Facebook following of over 64 million people ≈ population of Italy, nation
≈ population of France, nation
≈ population of Thailand, nation
" data-evernote-id="250″>[≈ population of United Kingdom, nation] around the world. The secret to their success? Video content.
According to Mark Zuckerberg, Facebook will be predominately video by 2019, which is when they expect to have the technical infrastructure to support large amounts of rich media in users' feeds. In addition, video content will account for 69% of Internet traffic in 2017, meaning brands should start experimenting with how they can integrate video into their content strategy now. Facebook is already rolling out millions in partnerships with the likes of The Wall Street Journal, Mashable and Buzzfeed, with celebrities Gordan Ramsey and Kevin Kart being paid to use Facebook's Live.
Buzzfeed's Tasty does video content right by creating visually stunning, eye catching videos that are just the perfect length to sustain viewer's attention and make them want to come back for more. Since Tasty uploads videos to both YouTube and Facebook, their videos can easily go viral as both platforms make sharing content easy.
Curate a Lifestyle to Covet
Rather than promoting your blog and e-commerce separately, take a cue from editorially-driven online retailers like Bergdorf Goodman, Barneys New York and Gilt Groupe, who lead with their voice and vision, then carefully layer in their product and service offer. By collating culture, commerce, and "cool," brands curate a lifestyle—an entire brand experience—that consumers can buy into. Through photo diaries, newsletters, tips and videos, online retailers have an opportunity to create a more connected and meaningful shopping experience— and a strategic business proposition.
Mr Porter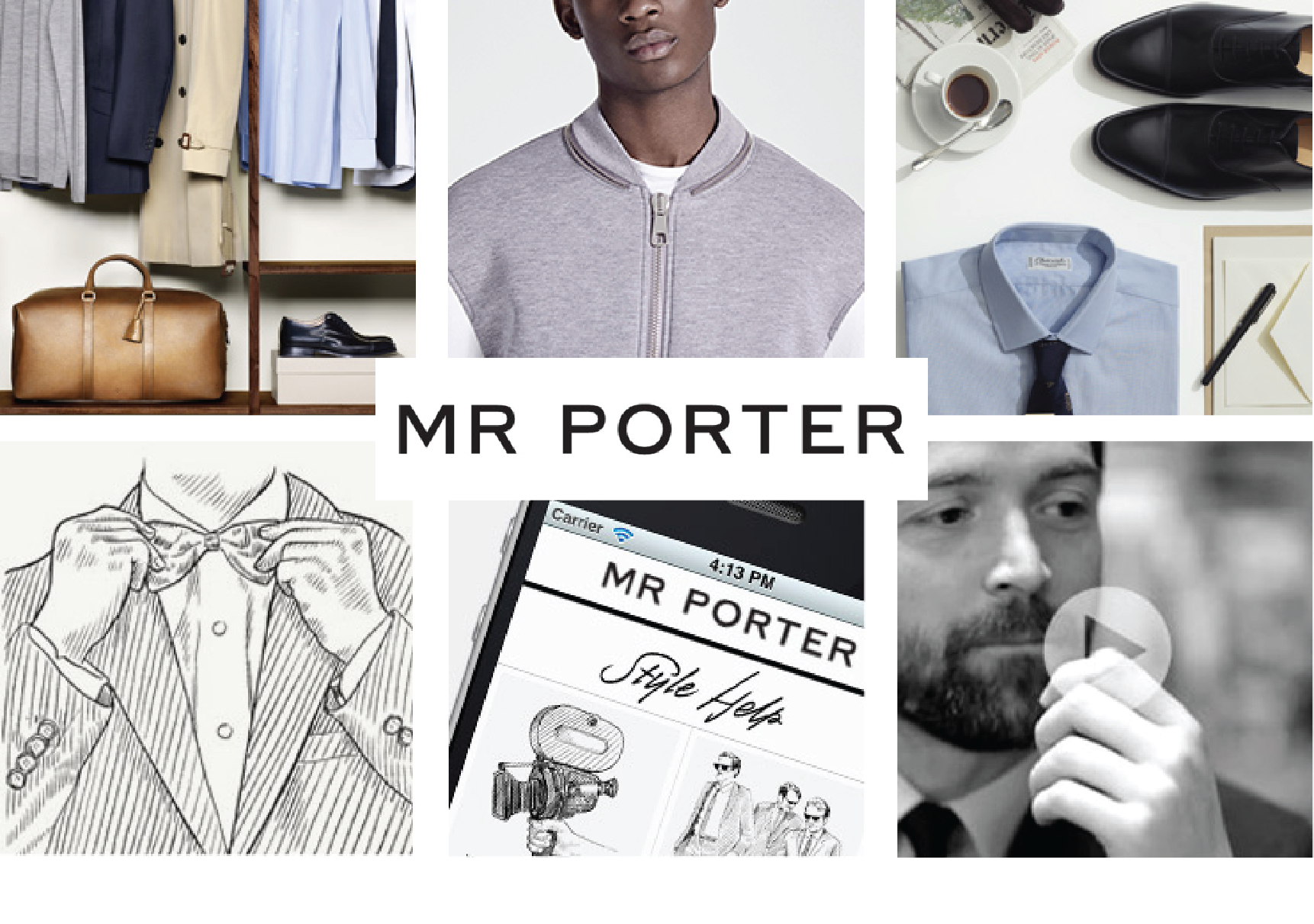 Images: Mr Porter Style Help
Mr Porter, an offshoot of Net-a-Porter that delivers high-end retail for men, feels like a beautiful online magazine, rather than a retail destination. By layering sales promotions and products under editorial content—how-to tips, video manuals, photo spreads, a weekly journal and call-to-action messaging—the site creates an immersive digital experience. For example, their "Style Guide" promotes their mobile app, (classic essential items every man should own), a "Stylepedia" and even "Style Advisors" who you can call up for advice. Net-a-Porter's iPad app takes content and commerce a step further. In horizontal mode, the app offers a slideshow of models walking the runway. In portrait mode, individual items appear in a retail environment, ready to purchase at the swipe of a finger.
Get People to Like, Love, Want, Buy
The small things still make a difference. Social media makes it easy for your customers to become brand advocates through small social gestures, recommendations and personal endorsements, you'll build trust and loyalty and, eventually, transform brand advocates into customers. However, brands may find trouble in converting these acts of engagement into sales, especially on platforms such as Instagram where users cannot ad links to posts. So while a brand may have thousands of followers and active engagement, making it simple to covert these acts into sales can be difficult.
Forever 21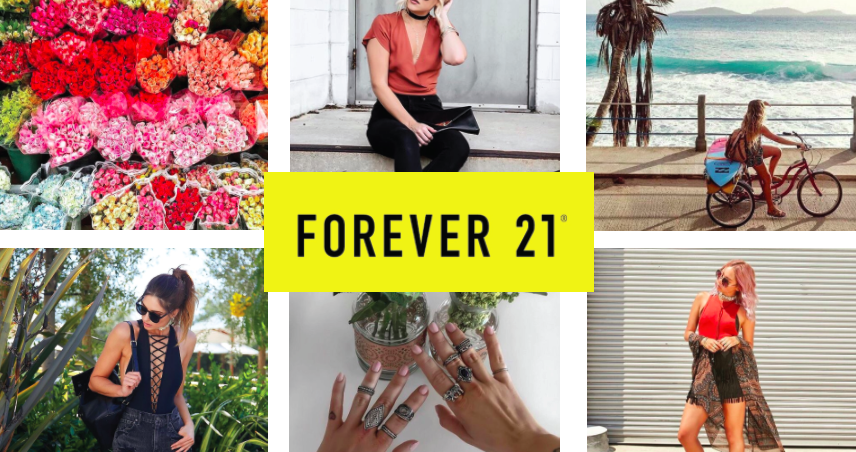 Images: Forever 21 Like2Buy Instagram
As the 5th largest specialty retailer in the United States boasting over 11 million Instagram followers, Forever 21 saw an opportunity to turn this platform into a money-making machine by teaming up with Curalate's Like2Buy program. The system allows brands to turn Instagram into a shoppable feed, overcoming the platform's downside of not having direct links to product pages. Forever 21's Instagram engagement with well over 100k'likes' per image is turned into high-quality traffic and revenue, with brands able to directly measure the ROI of their Instagram strategy. According to Like2Buy, referrers engage with a brand's mobile site 32% longer and view 29% more pages than the average mobile visitor. In Forever 21's case, click-through rates from Instagram to their mobile site increased 80%, and turned the platform into a "channel that was built purely for brand awareness into a revenue driver," according to Mario Moreno, Forever 21's Global Social Media Manager.
Chapter 3: Meet Audiences Where They Are
Your clients aren't stationary. You shouldn't be either. Attracting their attention means moving beyond traditional banner advertising to social and mobile platforms that move as fast as they do. Doing this well means being everywhere your audience is—across platforms and social networks.
Make Sharing Simple
Spotify

Image: Spotify
According to We Are Social, there are now nearly two billion global social media users. For brands, promoting content across social networks can be daunting. But doing it well, and making sharing easy with accessible prompts and opportunities to act, can take your brand to more places at no added cost. Spotify, for example, owes much of its massive user growth over the past four years to its integration with Facebook's Open Graph, becoming the channel's default music service. Spotify's app makes it seamless for users to share what they are listened to on Facebook and find recommendations from friends. Since its U.S. launch, Facebook has helped Spotify add 50 million users.
Get Your Content out Into the World: Syndicate
Publishers aren't the only ones with the opportunity to monetize their content through advertising or sponsorships. Brands are encroaching upon this territory too. L'Oréal, for example, brings in new revenue by syndicating the content on Makeup.com and Charles Schwab uses up-to-the-minute financial news content in banner ads to drive traffic to their site.
As a content producer, you've spent countless hours developing your voice and opinions through content. Why keep it locked inside a blog or website? Syndication not only offers an opportunity to get your content out into the world, but can also provide an additional source of revenue. Brands As Publishers
American Express Open Forum

Image: American Express Open Forum
The award-winning educational and networking community, OPEN Forum, was founded by American Express in2007 with the aim of helping small businesses grow. Since its launch, OPEN Forum has passed more than 1 million monthly unique visitors and has grown into a social networking hub that enables small-business owners to communicate and share ideas with one another. Part idea hub, the OPEN Forum arms entrepreneurs and small-business owners with practical information, such as how to leverage Facebook effectively of improve your mental toughness. The platform also enables small-business owners who have an American Express OPEN card to create a profile, share ideas and market their own companies.
The success of OPEN Forum can be accredited to not just the quality of its content, but also its The Numbers250,827 likes on Facebook 152,755 Twitter followers syndication strategy, which gets American Express content into more places and attracts new audiences. "Our mission is to be everywhere our Cardmembers and merchants are," Leslie Berland, SVP of Digital Partnerships and Development, told Mashable. "To engage with them, service them, deliver unique value that's shareable and create seamless digital experiences that surprise and delight."
By syndicating their content through RSS feeds, widgets, rich video and conversational ad units, American Express brings content to the user when and where it is most relevant, creating new levels of customer engagement and reaching new audiences. It also provides Amex with deep insight into how their content is performing around the web so that they can understand who is consuming their content, how it's being used, on which platforms, and how it's performing.
Go Mobile
According to Nielsen, 49.7% of Americans own a smart phone.25 Each year, that number increases. What's even more surprising is that most people look at their phone about 150 times a day, at an average of once every 6.5 minutes.26 According to the digital strategist Jinal Shah of JWT, brands interested in capturing the attention of customers on-the-go need to provide ways to create a mobile content experience thats natural, thats convenient, and offers real-time information like driving directions, prices and reviews.
Major League Baseball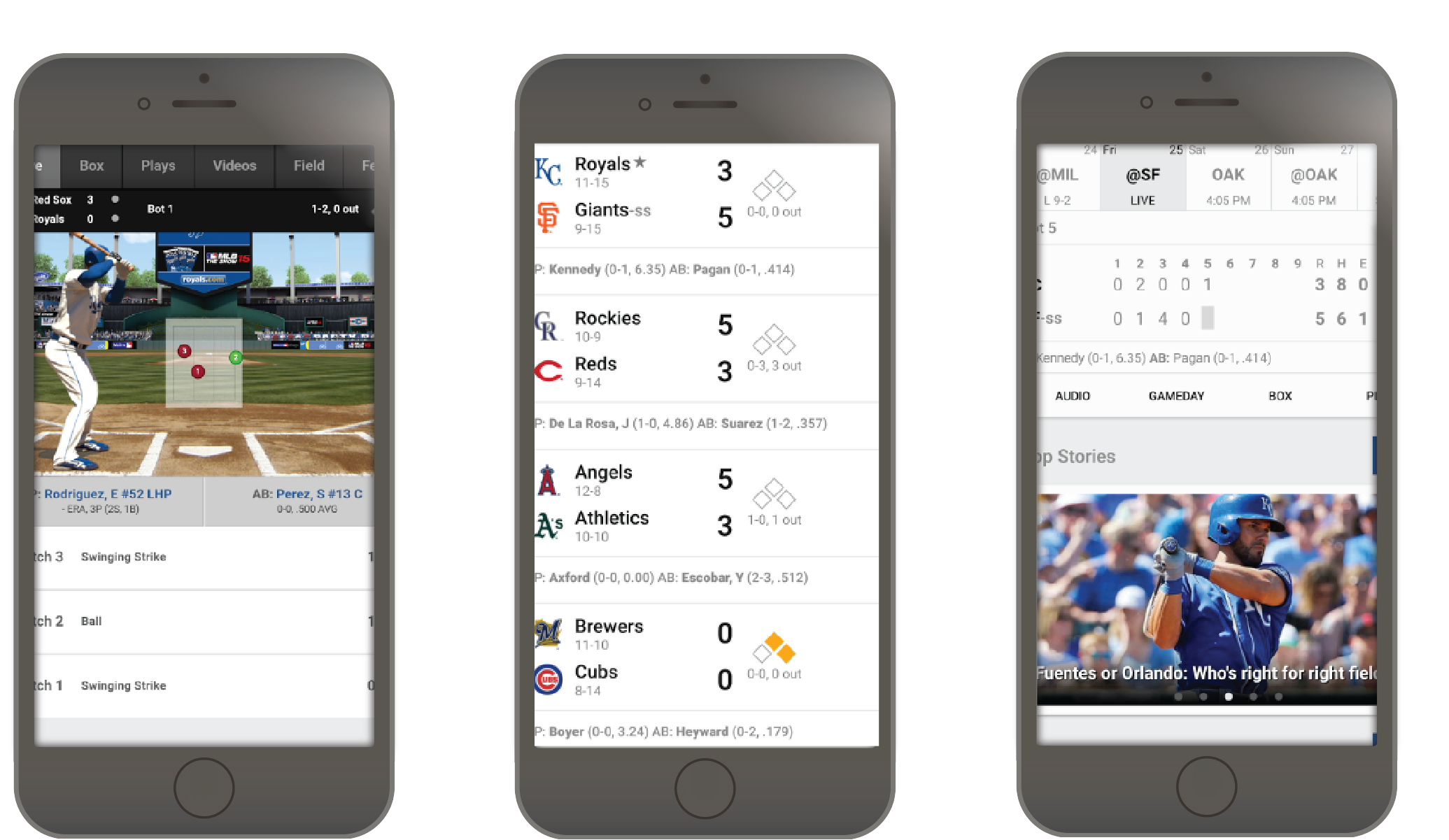 Images: MLB.com At Bat
Twelve years ago, baseball commissioner Bud Selig asked Bob Bowman, now CEO of MLB Advance Media (BAM), to take Major League Baseball into the digital age. By building MLB. com, apps and online games, Bowman did that— and then some. This year, 65% of BAM's media will be consumed wirelessly via MLB At Bat: an app that gives users access to live, streaming HD video, archived games, radio broadcasts, highlights and breaking news.
The takeaway? Developing a successful mobile product wasn't so much about seeing the future as acting on it. At a time when content on the Internet was mostly free, BAM took a different tack. "Our philosophy was just because it's on the Internet it shouldn't be free," Bowman told Fast Company in March.29 "It was a risk." Bowmen's bet has paid off. Today the company has 2.2 million paid subscribers and an annual revenue of $620 million ≈ box office sales of The Lion King, 1994″ data-evernote-id="325″>[≈ box office sales of Jurassic Park, 1993].
Chapter 4: Build an Affordable, Sustainable Content Strategy
Despite all the buzz about content marketing, many companies find that maintaining a robust blog drains time and money. A UMass– Dartmouth survey of the 500 fastest-growing companies listed by Inc. magazine found that only 37% of companies maintained blogs in 2011, down from 50% in 2010.30 While investing in a full editorial team is not feasible for many, building an affordable, sustainable content marketing strategy can be an achievable goal — you just have to be smart about how you go about it.
Find Your Content Balance
Let's get practical. You want to create quality content that will engage your audiences, keep up with the speed and scale your audiences demand, and be flexible enough to get your content onto new platforms, devices and social networks. But you lack the budget to hire an editorial army.
The Huffington Post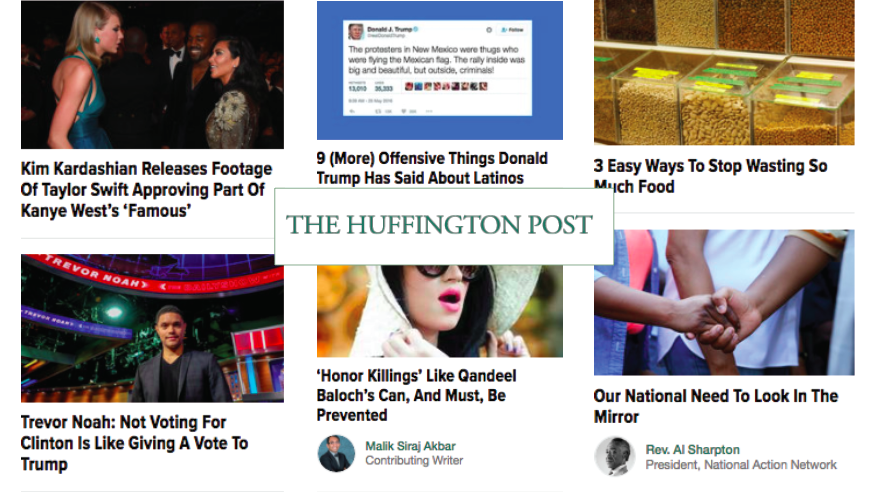 Images: The Huffington Post
Betsey Morgan, former CEO of the Huffington Post, pioneered the "rule of thirds," an audience and cost strategy that allowed the publication to grow to a multibillion dollar business. She advises publishers to use one-third aggregated content, one third original content, and one-third voice and opinion.
Brands can learn from this model too. Thought leadership, the first part, defines your brand voice and sets you apart from the crowd. Curated third-party content provides an affordable way to support the objectives of your thought leadership. Finally, social media efforts across Twitter, Facebook, Instagram and Pinterest provide a space for engagement and conversation.
Focus on What you do Best
Creating quality content takes time and resources. Moreover, it can distract you from other marketing priorities. Rather than struggling to manage blog posts, white papers, thought-leadership pieces, newsletters and social media campaigns, do less but do it well. As for the rest? Outsource it.
Complement original content creation with quality, licensed articles, images and video. Seventy percent of marketers plan to do just that over the next 12 months, according to a survey by Brandpoint and the Content Marketing Institute.31 Marketers consider creative storytelling, engaging content and professional-level writing the most important attributes when outsourcing content.
Orange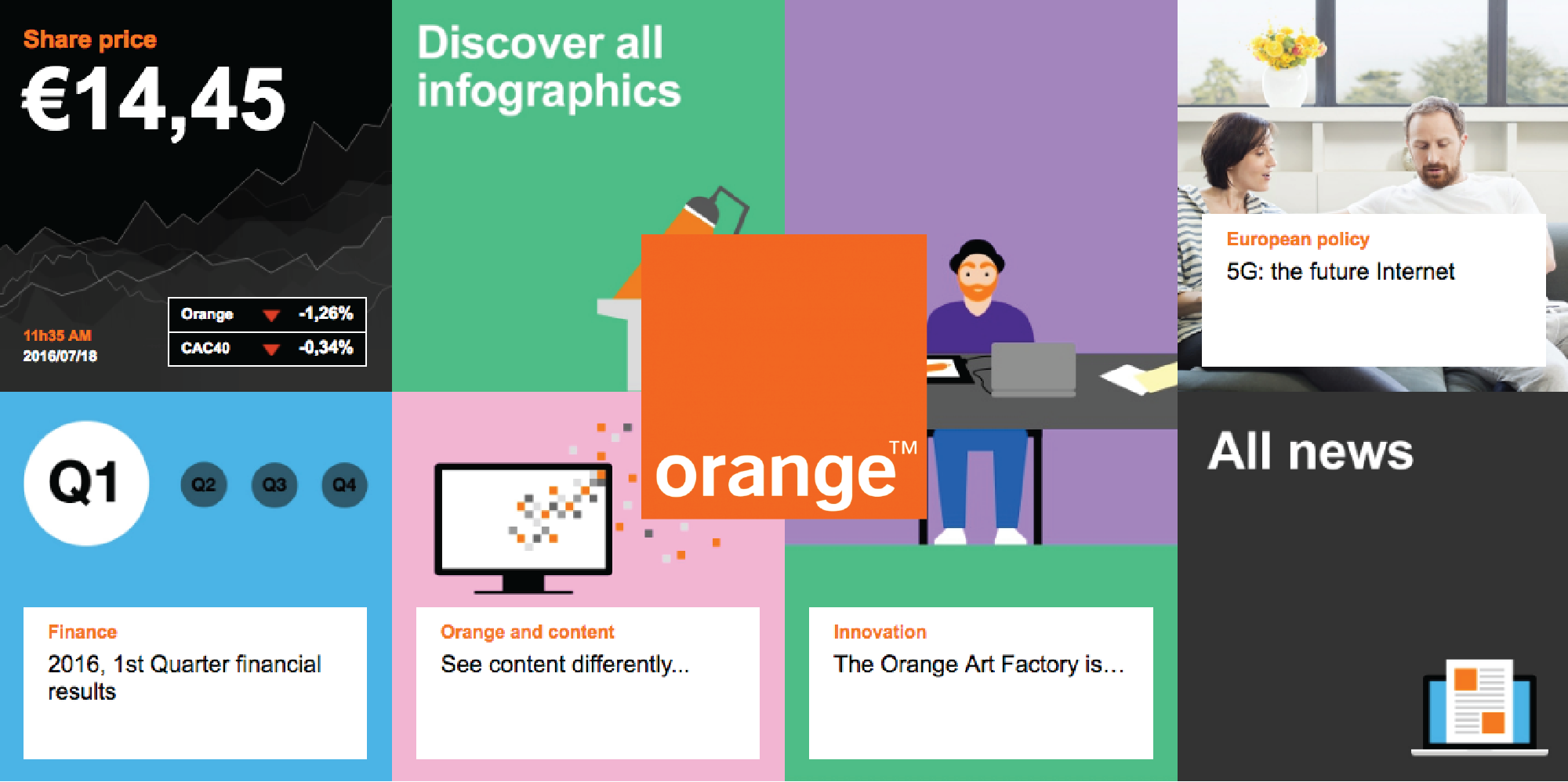 Image: Orange Telecom
With over 17 million customers, Orange Telecom wanted to build their content-marketing and expand their offer as one of the leading destinations in Europe for entertainment news. While their vision was ambitious, Orange Telecom's marketing team was already stretched. Rather than hiring an editorial team to create original content, they leveraged licensed, curated content to deliver real-time news across four languages.
The team created an entertainment portal that gave people a new way to interact and share entertainment news and multimedia content— whether it was on web, tablet or mobile platforms. With fully licensed multi-media content that automatically updates in real-time—for 1,500 movies in 4 languages, along with music news and reviews for 500 musicians—the portal is easy to maintain. Orange Telecom's marketing department took on the role of curator rather than content creator, allowing the company to spend their time and dollars on other initiatives without sacrificing quality.
Leverage Technology to Make Life Easier
Advancements in curation technology, semantic analysis and NLP (natural language processing) are enabling brands to create smarter, faster and more targeted content strategies. Leading content marketers, from GE and American Express to Johnson & Johnson, are leveraging technology to do the hard work for them. For example RSS feeds that pull relevant content from around the web, algorithms that add a contextual layer to raw content to make it more meaningful (think of Amazon's trick, "If you like X, you might also like Y"), and the use of semantic analysis to filter, organize, and customize content.
Pepsi

Image: Pepsi Pulse
Decades ago, launching a global marketing campaign across 200 markets would have required tremendous effort. Leveraging technology, Pepsi was able to launch Pepsi Pulse, the digital home of their new campaign, Live For Now. In Pepsi Pulse, a multimedia entertainment platform hosted at Pepsi.com, the company blended new technology with a decades-long commitment to supporting musicians. "When we look at what Pepsi really stands for," Simon Lowden, CMO of PepsiCo, told AdAge, "We've been an entertainment platform for as far back as anyone can remember."
"Pepsi Pulse" offers users a "cheat sheet" of the top 10 entertainment stories of the day surrounded by live tweets from Pepsi fans. Consumers will be able to tweet, "like" and pin items from the dashboard, as well as participate in unique challenges sponsored by celebrities. Just a few years ago, constructing the site would have been a nightmare of individual licensing contracts and copyright laws. Instead, Pepsi partnered with NewsCred to license and curate content. Using NewsCred's semantic technology and API, they were able to customize the site to a number of hyperlocal markets and launch it in just 3 weeks.
Chapter 5: Be a Platform for Action
Great content marketing isn't just about promoting your product or service; it's about providing a platform for action. In a crowded marketplace, the brands that stand out foster genuine community and inspire action around a bigger cause.
Lead With Purpose
The strongest brands put purpose at the heart of what they do. This helps consumers navigate choice. Moreover, it helps brands define their personality, find their voice, and project an authentic image. The strongest brands build a purpose around an idea that is bigger than the product or service they are selling. Your content-marketing strategy should follow suit.
GE

Images: GE Ecomagination
GE's brand purpose, "Imagination at Work," brings the company's 310,000 employees together around a shared business strategy: creating new value for customers, investors and society by helping to solve energy efficiencies and water challenges. With ecomagination, GE is riding the cutting edge of content marketing, offering its readers a "forum for fresh thinking and The Numbers conversation about clean technology and sustainable infrastructure." All of GE's content— from their daily posts on topics like LED lightbulbs and preventing deforestation—hits on this core purpose. Build a content-marketing strategy around a purpose bigger than your company.
Inspire People to do
The Internet drives $1.2 trillion ≈ Central America GDP, 2010″ data-evernote-id="385″>[≈ All real estate in Florida, 2011] in consumer spending between research and online retail shopping. This intersection of digital and retail worlds is creating a new space for brands and users to interact. According to a report by Barkley, 30% of non-Millennials and 37% of Millennials engage in cause-supported purchasing. With this in mind, the most effective brands use this platform to inspire action, building a forum that enables people to share, communicate, collaborate, make and create—before they even think about making a purchase.
Ted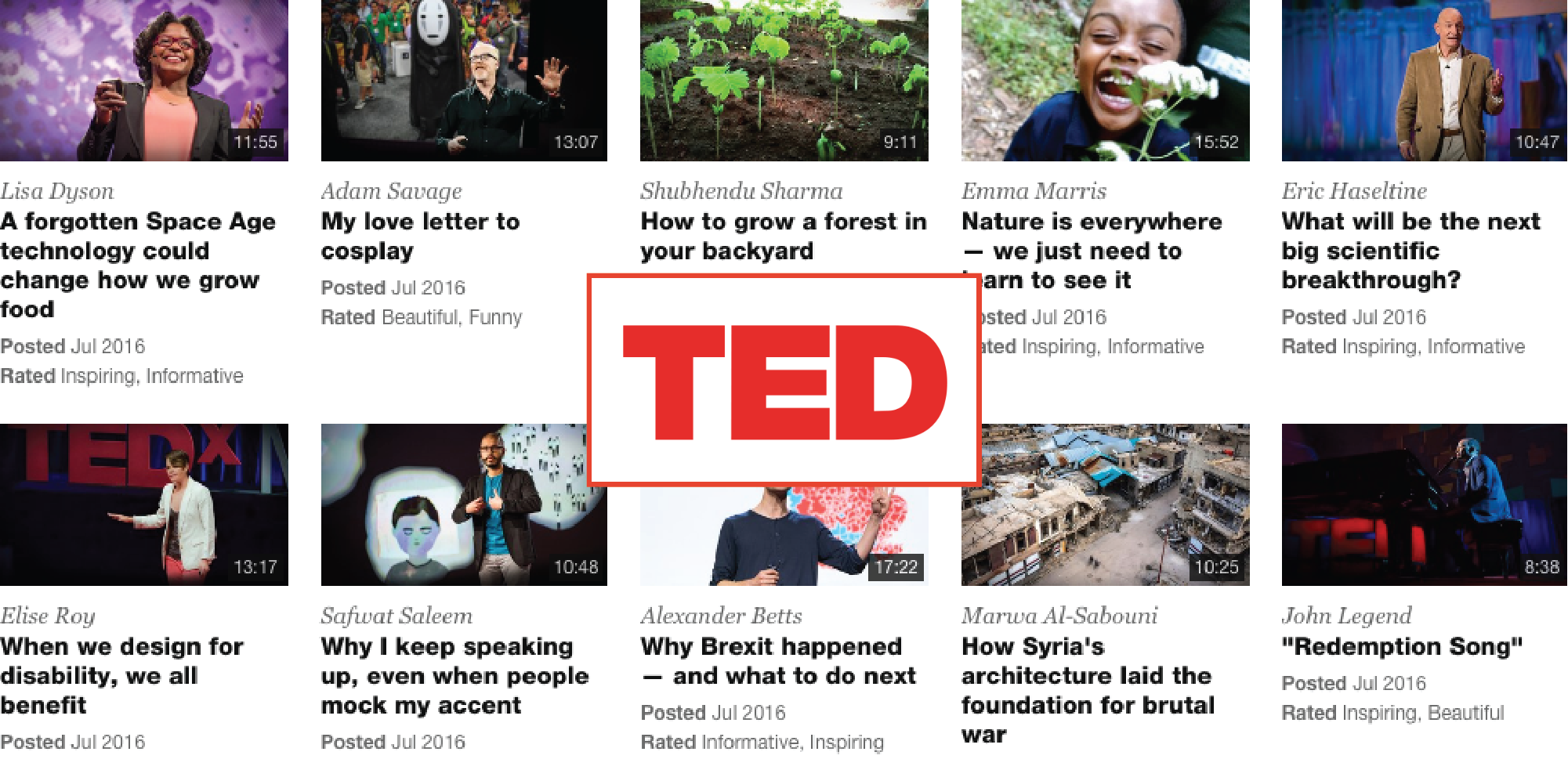 Images: TED Talks
TED created a viral platform for global thought leadership by tapping into our innate curiosity and leveraging the power of quality content. While TED events stand out for their ability to bring the greatest minds together in service of greater ideas, it's TED's embrace of technology to distribute video that makes it stand apart.
Today, over 900 TED Talks available in 86 languages—all translated for free by 3,100 Open Translation Projectvolunteers—are available online to almost anyone with an Internet connection. Rather than diluting the TED brand, this syndication strategy has helped the organization grow exponentially. The organization has a social profile that crosses national borders, and includes more Facebook followers than the United Nations, the World Bank, NATO, and the World Economic Forum—combined.
Build Community: on the Ground and in the Cloud
Building a community around your brand is not a marketing strategy; it's a business strategy. Take Harley-Davidson, for example. Faced with bankruptcy in 1983, Harley turned the company around by putting their community at the center of everything that they did, from marketing programs to operational procedure and governance structure. Since then, they've transformed themselves into a $7.8 billion ≈ cost of 2011 Hurricane Irene
≈ net worth of Steve Jobs, founder of Apple, 2011
≈ Domestic box office gross, 2011
" data-evernote-id="400″>[≈ net worth of Rupert Murdoch, media mogul, 2011] company.
As a content marketer, it is important to remember that your efforts – creating a robust blog, promoting engagement through social media, providing educational tools and resources—won't mean a thing if they exist in a silo. The solution? Step back and look at the big picture. Build a consistent brand experience across all touch points, merging your offline and online strategy. Focus on helping people meet their needs, whether it's emotional support, encouragement or engaging with their interests—whether these interests include deep sea fishing, online gaming, or educational support. As Susan Fournier and Lara Lee wrote in the Harvard Business Review, "brand communities are a means to an end, not an end in themselves."
The Creators Project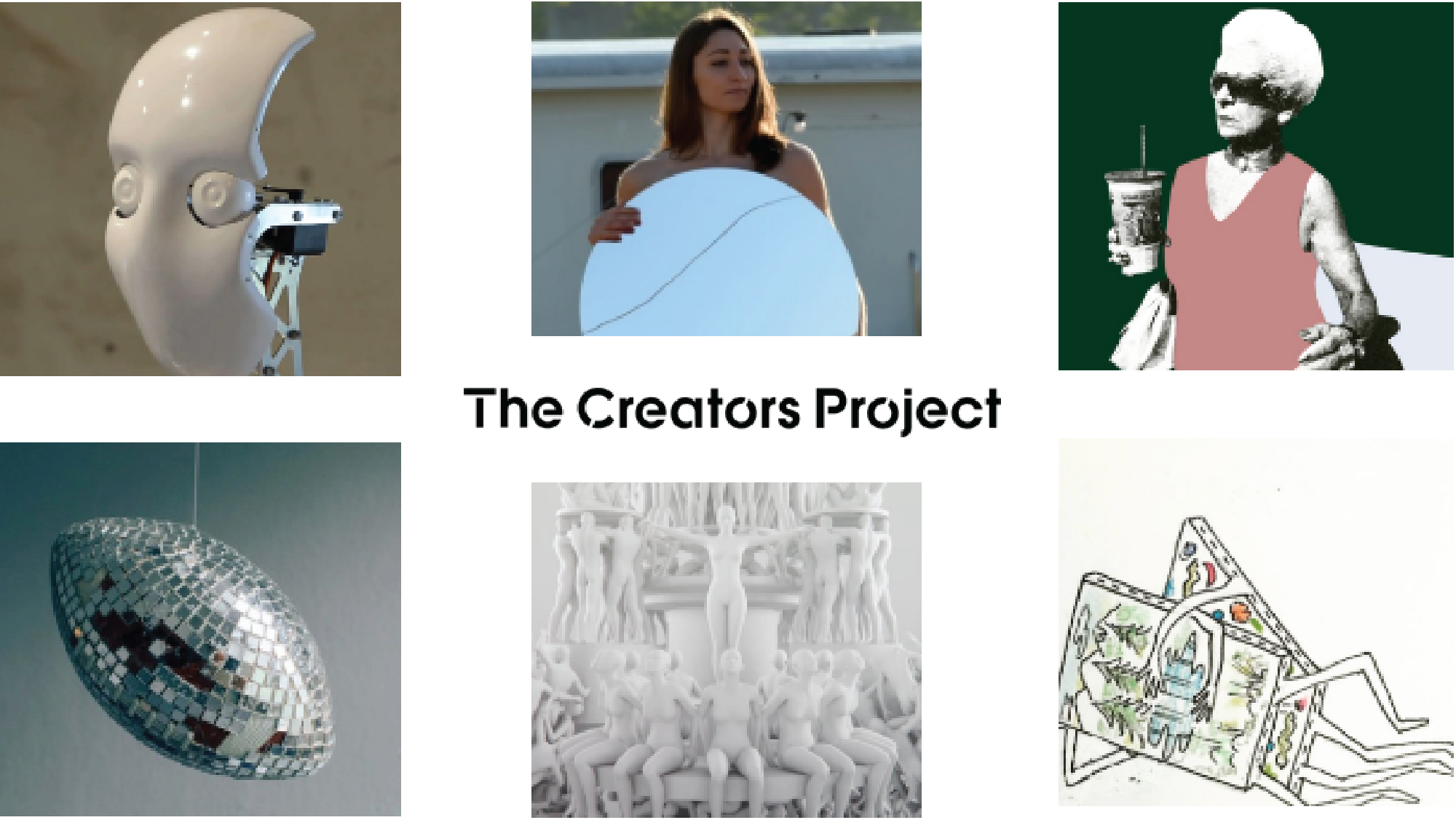 Images: The Creators Project
In 2009, Intel and Vice magazine partnered to launch The Creators Project: a global network dedicated to the celebration of creativity, culture and technology. The network was founded on the principle of blending the online world with an offline reality, bringing together artists with the digital world. From the record collection of a legendary DJ to a 24-hr panorama of planet earth, the Creators Project features the work of visionary artists who are using technology to push the boundaries of creative expression.
With documentary videos, a content-creation studio and a traveling event series in San Francisco, Paris, São Paulo, Seoul, Beijing and New York, The Creators Project built community around a shared interest in creative expression, taking the idea of "content + marketing" far beyond the blog.